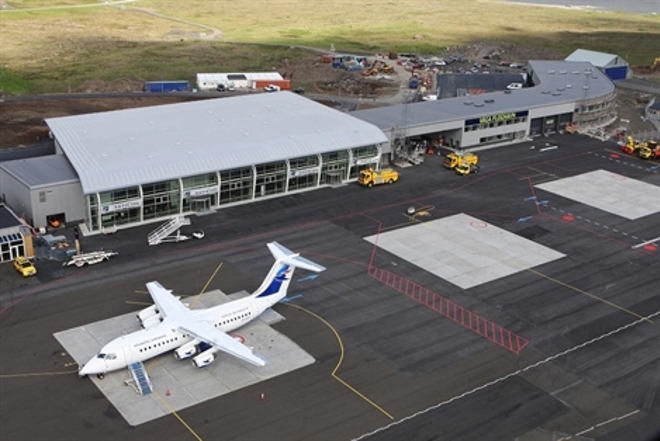 20/06/2014
Successful opening of the new terminal on the Faroe Islands
On the 17th of June 2014, the management and board of Vagar Airport were proud to present a new terminal and service-building that meets all deadlines.

The old terminal at Vagar was constructed back in 1978 to handle some 100,000, passengers. In 2013, passenger figures reached 236,181. Over the last 10 years passenger figures have risen by some 43 per cent.

This year's traffic is expected to surpass 250,000 passengers as both domestic outbound demand is on the increase and inbound tourism is boosted by increased marketing budgets and efforts of Visit Faroe Islands. Furthermore the ongoing offshore activities of Statoil are contributing to the rise in passenger figures for 2014.

In December 2011, the project for extending the airport's runway from 1,250 to 1,799m was completed, and with new precision landing and airnav equipment the airport is now able to sustain operations even under adverse weather condition.

Hopes are that Vagar Airport may lure new airline operators to snatch bit of the high-yield traffic between the Faroe Islands and Europe, so far only operated by the country's national carrier Atlantic Airways primarily serving the route between Vagar and Copenhagen Airport.