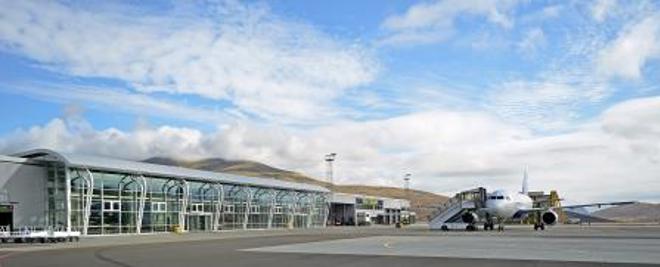 03/05/2017
STUNNING GROWTH AT FAROE ISLANDS AIRPORT
After a slow start to 2017, the number of passengers travelling through Vagar Airport is back on track. So far this year some 80,019 passengers have travelled through Vagar Airport. This is a growth of 4,9 per cent compared to 2016.
With some 29,433 passengers, total growth in April was a stunning 46 per cent, compared to April 2016.
"This is by far the best April in the history of the airport. Normally we have some 20,000 passengers in April. We are confident that 2017 will be yet another record-breaking year for Vagar Airport," says Jákup Sverri Kass, CEO at Vagar Airport
Two airlines, more tourists and strong outbound demand
There has only been one airline serving the Faroese marked for over 10 years. Now there are two airlines, which offer flights between the Faroe Islands and Copenhagen. This is believed to have an impact on price and interest for flights to and from the Faroe Islands.
The Faroese hotels and restaurants report of high booking-figures and Visit Faroe Islands report a record high demand for the Faroe Islands as a tourist-destination. This, together with a high domestic demand, is believed to fuel yet another record-breaking passenger-figure for Vagar Airport in 2017.
Vagar Airport presents a record result for 2016
With a growth in passenger-figures of 5, 8 per cent, totalling some 292,393 passengers in 2016, Vagar Airport has just presented a record profit of 7MDKK (1M€). This is some 3MDKK (750,000€) better than the 2015 result.