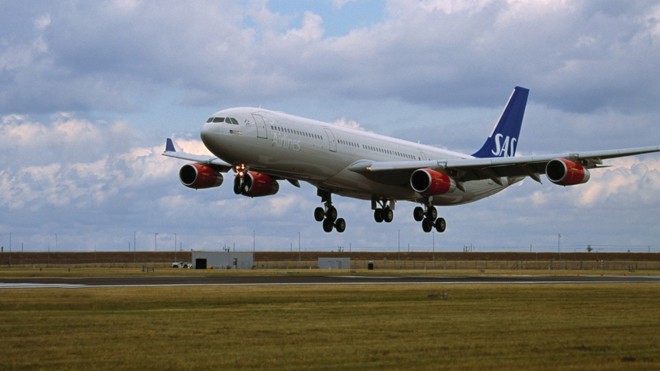 13/10/2016
SAS opening a new daily route between Copenhagen and the Faroe Islands - starting March 26
This week SAS announced that they will open a new daily route between Copenhagen and the Faroe Islands.
Since 2006, Atlantic Airways has been the only airline that has offered regular flights to and from the Faroe Islands. At press-conference in Tórshavn on the 11th of October, representatives from SAS revealed that the big Scandinavian airline in March 2017, will offer a daily flight between Copenhagen and the Faroe Islands. SAS will use A319´s and A320´s on their new route.
SAS welcomed to the Faroe Islands
The news that SAS will include the Faroe Islands into their route-net was welcomed by Vagar Airport.
"Atlantic Airways is doing a good job on the Faroese marked and is helping to develop tourism on the Faroe Islands, but it is no secret that Vagar Airport has been working on getting more operators onto the Faroese marked", says Jákup Sverri Kass, CEO at Vagar Airport.
"SAS is a known brand on the Faroe Islands and they have an impressive route-net out of Copenhagen. This will benefit the local Faroese community and the will indeed boost demand from the tourism-industry", he says.
Since the runway at Vagar Airport was extended from 1250 meters to 1799 meters in 2011, Vagar Airport has experienced a steady growth in passenger-figures.
In 2011, 206,000 international passengers used Vagar Airport. By the end of 2016, Vagar Airport expects that some 290.000 international passengers will have used the airport.