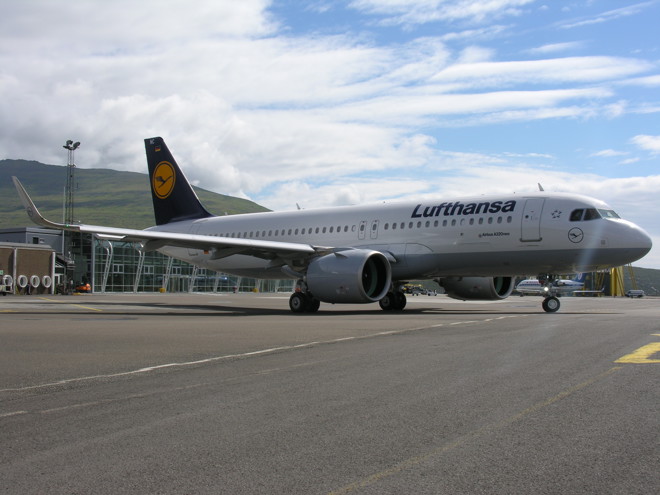 05/07/2016
Records being broken on the Faroe Islands
FIGURES released by Vagar Airport on the Faroe Islands today, reveal there is an increase of some 6,5 per cent the first six months of 2016. This means that some 131,750 passengers have used Vagar Airport so far this year, compared to some 123,688 passengers the first six months in 2015.
So far in 2016, there has been a growth in passenger-figures every month and the airport is expecting 2016 to be yet another record-breaking year. A combination of a growing domestic demand and increased demand from the tourism-industry is contributing to the growth in figures.
Lufthansa on the Faroe Islands
Since the runway was extended the airport has opened up to a whole new range of aircrafts and aircraft types. Atlantic Airways has already invested in A319´s and will in December 2016, receive a new A320.
Austrian Airlines was the first operator to use an A320 on Vagar Airport in connection with an ad hoc charter operation two years ago. In July 2016, Lufthansa introduced a new aircraft-type to the Faroe Islands, when they arrived at Vagar Airport with an A320 neo. They were including the Faroe Islands in a series of test flights.
"We look forward to welcoming more airlines and operators to have a closer look at Vagar Airport and the Faroe Islands as possible destination for charter-series or scheduled flights. We are expecting some ad hoc charter-flights in 2016, but are willing to go into further dialogue with an airline or operator that would like to have a closer look at this high-yield marked", says Jákup Sverri Kass, CEO at Vagar Airport.