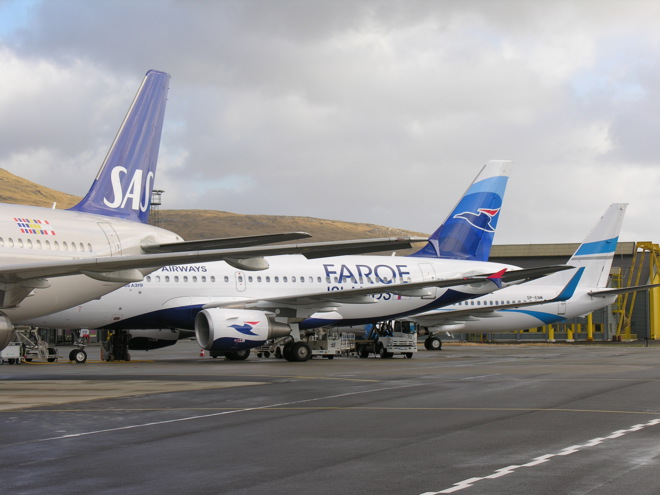 09/11/2017
Over 300.000 passengers at Faroe Islands airport for the first time

FIGURES released today show a total passenger-growth of 17%. So far, this year a record number of 300,469 passengers have used Vagar Airport. That is an increase of some 43,620 passengers compared to the first ten months of 2016. The total passenger-figure for 2016 was 292,383.

Vagar Airport has experienced growth every month since April, and October was no exemption. In October 29,405 passengers traveled through Vagar, this is an increase of 24,3% compared to October 2016.

The tourists are coming
"The Faroe Islands are more accessible and more affordable than ever before. Atlantic Airways serves a record number of destinations and the fact that SAS has entered the marked with their route between Copenhagen, has opened the marked and has attracted the attention of the foreign eye. Furthermore, there is an increase of domestic demand, says Jákup Sverri Kass, CEO at Vagar Airport.

On the Faroe Islands availability of hotel-capacity is increasing, new restaurants are opening and there is an increasing optimism in the Faroese tourism industry.

Tourism can provide the Faroe Islands economy with a much-needed alternative to the dominant fishing-industry, that today is the backbone of the Faroese economy, says the director of Vagar Airport.

Investing in the airport
The growth of passengers has meant that the airport has invested more in developing the infrastructure by the airport. In October 2017, the new parking-facilities opened. Going from 360 available parking-slots, Vagar Airport can now offer the travelers over 800 parking-slots. More investments in infrastructure and passenger-facilities are being planned in 2018.