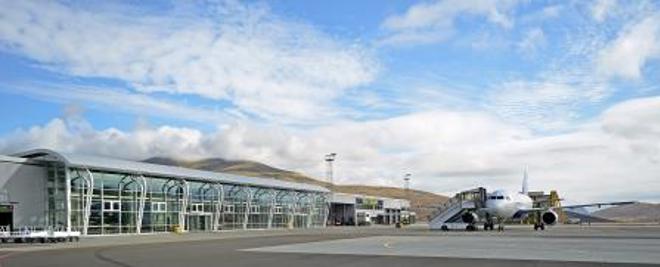 17/03/2017
New operator starts operations to the Faroe Islands on the 26th of March
Whilst passenger-figures at Vagar Airport show a modest growth of 1, 6 per cent the first two months in 2017, the 26th of March marks the day that SAS will be starting a daily operation between Copenhagen and the Faroe Islands. This will be the first time in 10 years that there will be direct competition on the Faroese marked.
Modest growth
The first two months of 2017 have shown a modest growth in passenger-figures. In January and February 32,492 passengers have used Vagar Airport, compared to 31,939 the same time in 2016. This is an increase of 1, 6 per cent.
SAS starting operations to the Faroe Islands
For the last 10 years, Atlantic Airways has been the only operator to serve the Faroe Islands on a regular basis. They have successfully developed new routes and new markets. Furthermore they have replaced their Bae fleet with a relatively new fleet consisting of A319s and one A320.
On the 26th of March, SAS will start a daily service from Copenhagen to the Faroe Islands primarily using A320s.
Competition will be good for the user
"Atlantic Airways is continuously striving to develop new markets and introduce new routes and together with the Faroese tourism-industry they have managed to increase awareness of the Faroe Islands as a tourism-attraction. The introduction of SAS to the Faroe Islands will indeed help boost the Faroese tourism-industry and give the local population an alternative to the existing operator and create competition on the marked for the first time in 10 years", says Jákup Sverri Kass, CEO of Vagar Airport