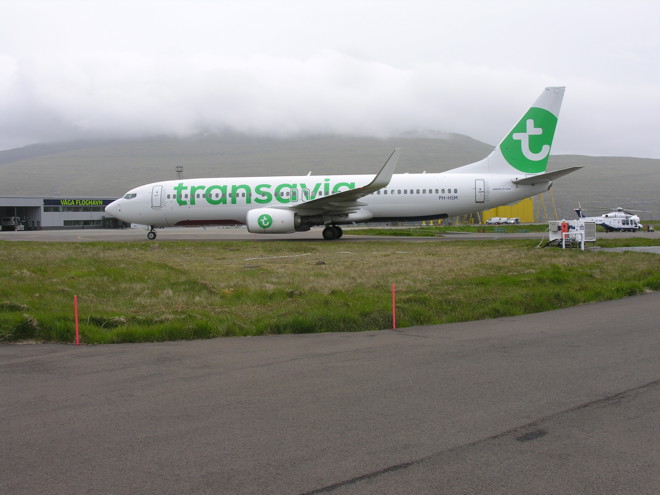 03/09/2017
Faroe Islands airport now fourth biggest airport in the Danish Kingdom
CONTINUED growth in passenger-figures at Vagar Airport on the Faroe Islands has resulted in Vagar now being the fourth biggest airport in the Danish Kingdom.
Whilst Copenhagen by far being the biggest airport in the Kingdom, Billund Airport and Aalborg Airport being number two and three, Vagar Airport has now overtaken Aarhus Airport as the fourth biggest airport in the Danish Kingdom.
Record growth
41,162 passengers travelled through Vagar Airport in August. This is an 21,1% increase compared to August 2016. So far, this year a record number of 242,197 passengers have travelled through Vagar Airport. This is a growth of 16,1% compared to 2016. In comparison, some 236,046 passengers, have travelled through Aarhus Airport so far, this year.
Competition on the route between the Faroe Islands and Copenhagen has further fueled growth at Vagar.
Investments and focus has resulted in Growth
Together with Visit Faroe Islands getting more funding and new management, the runway at Vagar was extended from 1250 meters till 1799 meters in 2012. This, together with other investments, has resulted in growth.
"We will continue to invest in both airside and landside, as we can see the direct result of the modernization-process held here at Vagar over the last six year. A very big part of the passenger-experience has now been automated. We will also continue to focus our efforts on bringing, especially Europe, closer to the Faroe Islands. The steady increase of ad hoc charters is proof of European interest. We aim to attract more operators and develop more direct routes to and from the Faroe Islands", says Jákup Sverri Kass, CEO at Vagar Airport.