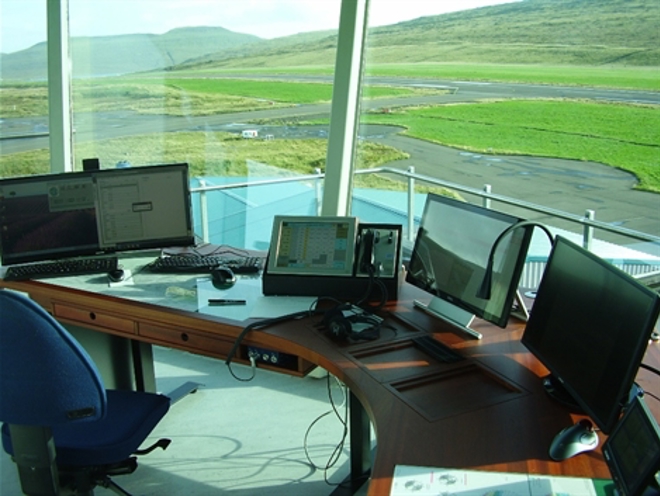 22/12/2015
Copperchase Ltd was selected to supply Air Traffic Control Voice Communications and Control System
Following a demanding technical and commercial tendering process, Copperchase Ltd was selected to supply an important Air Traffic Control (ATC) Voice Communications and Control System (VCCS) to Vágar Airport on the Faroe Islands.

We are pleased to announce that Copperchase has successfully supplied and installed the TCS990 VCCS on time and on budget to Vágar Airport.

The TCS990 is a fully digital voice switch designed specifically to meet the needs of controllers working around the clock in mission-important environments.

The TCS990 is a non-blocking distributed voice switch with unlimited audio mixing capabilities. The proven star-point architecture eliminates the risk of interconnection failures experienced with ring based systems. Redundant power-supplies, servers and bus-signals guarantee high availability and ensure that fail-safe operation is maintained at all times. Telephone, intercom, radio, conference, relays, retransmission, simulcast and Best Signal Selection are standard features. Built in self-tests and the use of hot-swappable modules enables easy service and maintainability of the TCS990 system.

At, Vágar the system uses a 12 inch Controller Working Panel (CWP), one CWP is linked to controller positions in the visual control room (VCR) and a second CWP is based in ATC Engineering facility who maintain and manage the system. Each CWP is in a bespoke custom built console pod and is fully customised to local preferences via a powerful management software tool, CMSpro.

"We at Vagar Airport have been very satisfied with working together with Copperchase on this very important project. The product, service and follow up delivered by Copperchase has fully lived up to our expectectations", says Jákup Sverri Kass, CEO of Vagar Airport.

Naviair, the Danish Air Navigation Service Providers (ANSP) is responsible for air traffic management at Vágar Airport. Vágar is the only airport in the Faroe Islands and is the main operating base for the Faroese national airline, Atlantic Airways.