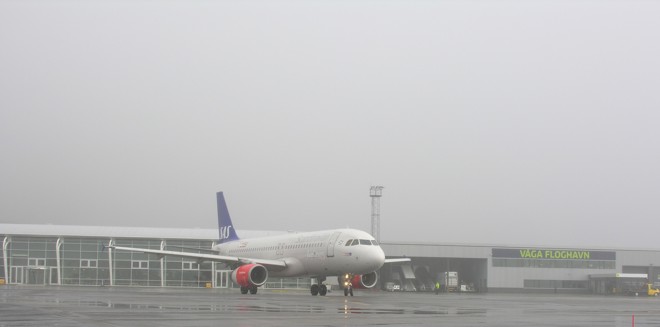 27/03/2017
An historical day for Faroese airport
On Sunday the 26th of March, SAS (Scandinavian Airlines) made their first scheduled flight to the Faroe Islands ever.
For the first time in over 10 years, there will be completion on the Faroese marked. In October 2016, SAS announced that they were to have a daily operation between Copenhagen and the Faroe Islands, starting on the 26th of March 2017
Since 2012, Vagar Airport has been promoting the airport and the Faroe Islands as an possible business-case for European airlines.
"We believe that with almost 300,000 international passengers, this marked is big enough for more than one operator and we are glad that SAS now also see the potential of a route including the Faroe Islands", says Jákup Sverri Kass, CEO at Vagar Airport
Only 50,000 people live on the Faroe Islands, still there are almost 300,000 passengers at Vagar Airport. Strong domestic demand for travel and an increasing demand from European tourists, has resulted in growth every year since 2011.