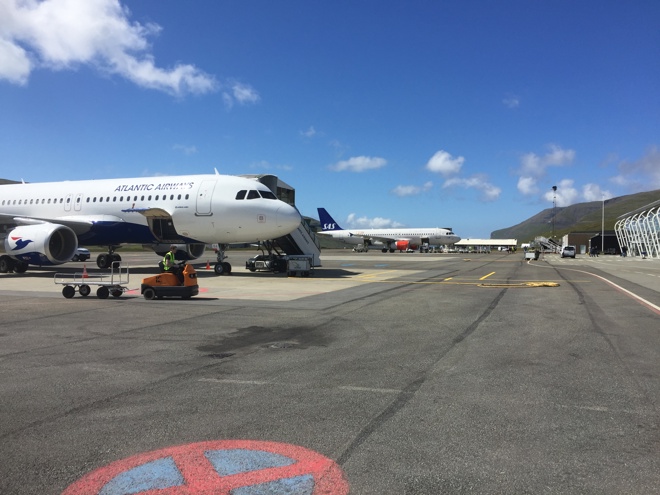 01/08/2017
20,5% growth in July
Vagar Airport on the Faroe Islands has experienced an unprecedented growth so far in 2017. In July, 51,765 passengers used Vagar Airport as their gateway to and from the Faroe Islands. This is a growth of over 20% compared to July 2016.
So far, this year some 201,035 passengers have travelled through the airport. This is a growth of 15,1% compared to 2016.
Two scheduled airlines and more ad hoc charters
Atlantic Airways has several whole year and seasonal routes to and from the Faroe Islands and since March 2017, SAS has had a daily route between Copenhagen and the Faroe Islands. The number of ad hoc charters to and from the Faroe Islands is also on the increase and Transavia had their first ever charter trip to the Faroe Islands in June.
Vagar Airport investing in growth
"We had anticipated a growth of some 8-10%, but this growth gives us the possibility to move forward some of the investments" says Jákup Sverri Kass, CEO at Vagar Airport.
The number of passengers, the heightening of frequencies and the growth of freight has resulted in Vagar Airport investing in a bigger parking area, new equipment and the continued automatization of both the passenger-experience and possibilities to prebook and prepay duty free goods. Furthermore, Vagar Airport has invested in new baggage- and freight scanners.
"The future looks exciting as there are Faroese tourism is experiencing a record-number of interest from foreign markets. This will fuel further growth for Vagar Airport. Vagar Airport would like to have some more direct-routes from especially European destinations to boost further growth and we are in dialog with carriers regarding this", says the CEO.